Israel-based startup Plantish has unveiled the world's first whole-cut vegan salmon fillets. Their Plantish Salmon prototype was created to mimic its fish counterpart in every way, including a flaky texture, buttery mouthfeel and stringy structure to perfectly replicate the eating experience without the need to harm a single fish. To match the nutritional content of fish, vegan salmon fillets are rich in protein, Omega-3, Omega-6, and B vitamins.
Most fish (80 percent) is eaten as whole fillets. However, most alternative seafood is made to mimic ground fish. To address this gap in the market, Plantish created its salmon using a proprietary blend of plant-based proteins and patent-pending technology that produces a full-cut fillet that can be prepared the same way as traditional salmon, including poached, broiled, grill and bake.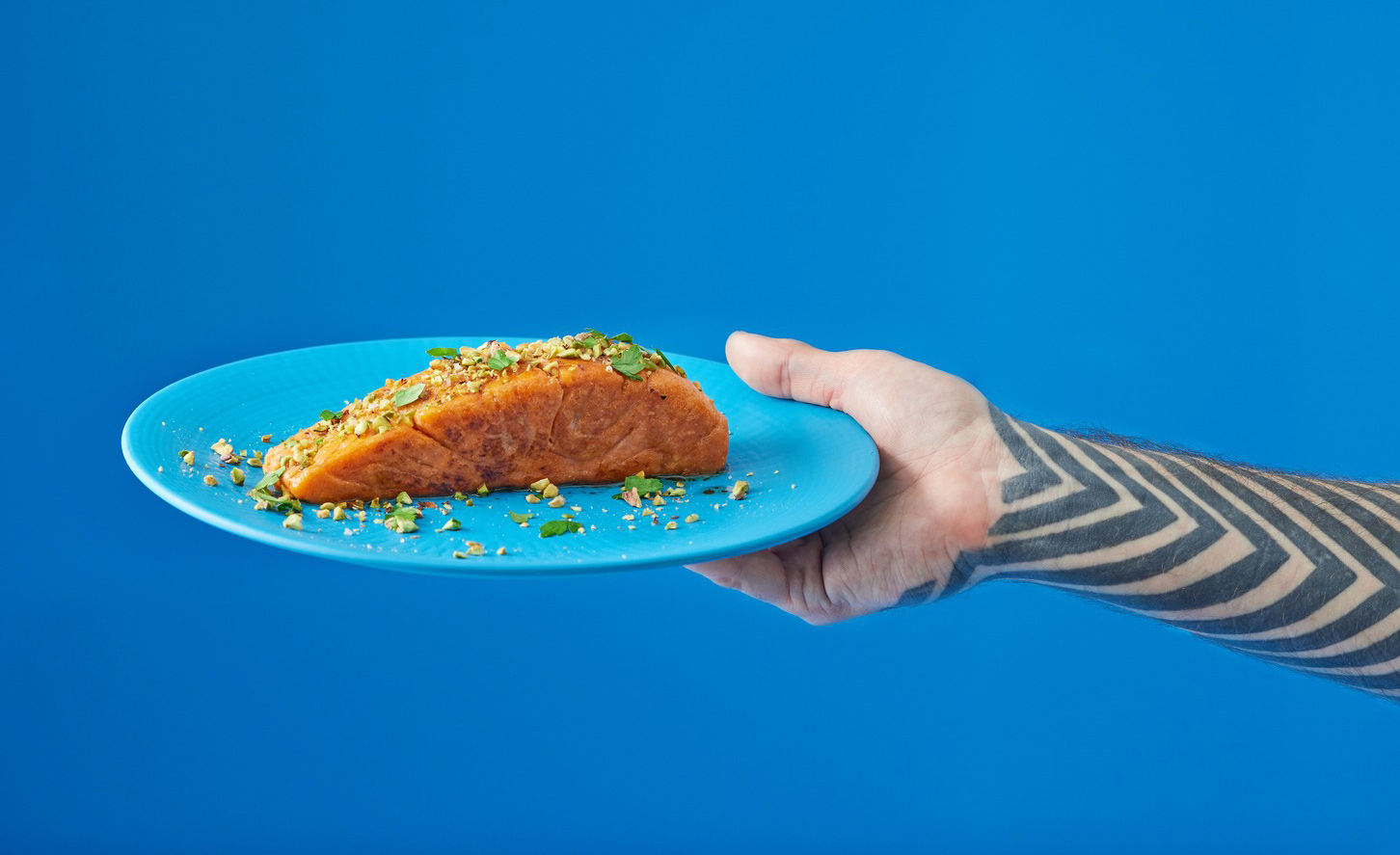 "We exist to save the oceans and eliminate the need to consume marine animals by providing more sustainable, more nutritious and more delicious fish options," Plantish co-founder and CEO Ofek Ron said in a statement. "Our vision is to be the world's leading seafood brand, all without harming a single fish."
The startup just raised a $2 million seed funding round to fund that mission, which included the participation of Michelin-starred chef José Andrés and content guru Nuseir Yassin of Nas Daily. Plantish will use the funds to scale production of its whole cut salmon to make it an affordable and viable exchange for fish in restaurants. The six-month-old startup plans to showcase its lifelike salmon in select pop-up windows by the end of the year and is targeting a broader launch in 2024.
Steaks without fish to save the ocean
The industrial fishing industry is responsible for serious environmental damage. Fish taken from the ocean are also increasingly full of microplastics due to human pollution. While Plantish is unique in creating a full-cut fillet, a growing number of startups are tackling the $586 billion global seafood industry.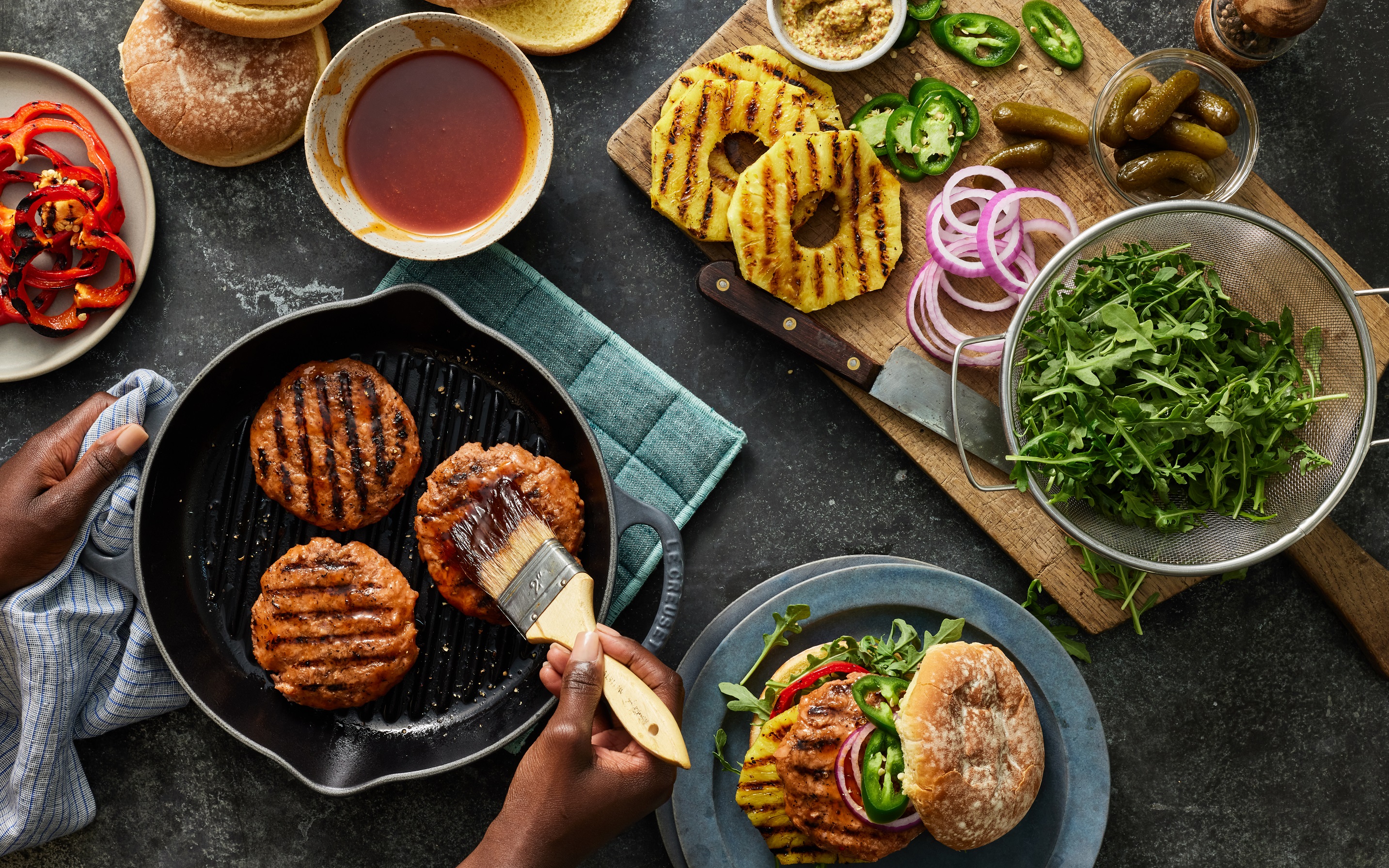 Another plant-based company working to challenge the $50 billion salmon industry is Good Catch Foods. This week, the company launched its first plant-based salmon product, a burger made with its six-plant protein blend (peas, soy, chickpeas, broad beans, lentils and navy beans). The brand, which also makes vegan bagged tuna and seafood appetizers and entrees, developed the new fish-free burger to offer American consumers an alternative to salmon, the most consumed fish in the country.
In Hong Kong, OmniFoods, best known for its plant-based pork products, recently launched OmniSeafood last year. The brand is initially tackling alternatives to canned tuna, breaded fish and fillets, and aims to launch its OmniSalmon in the near future.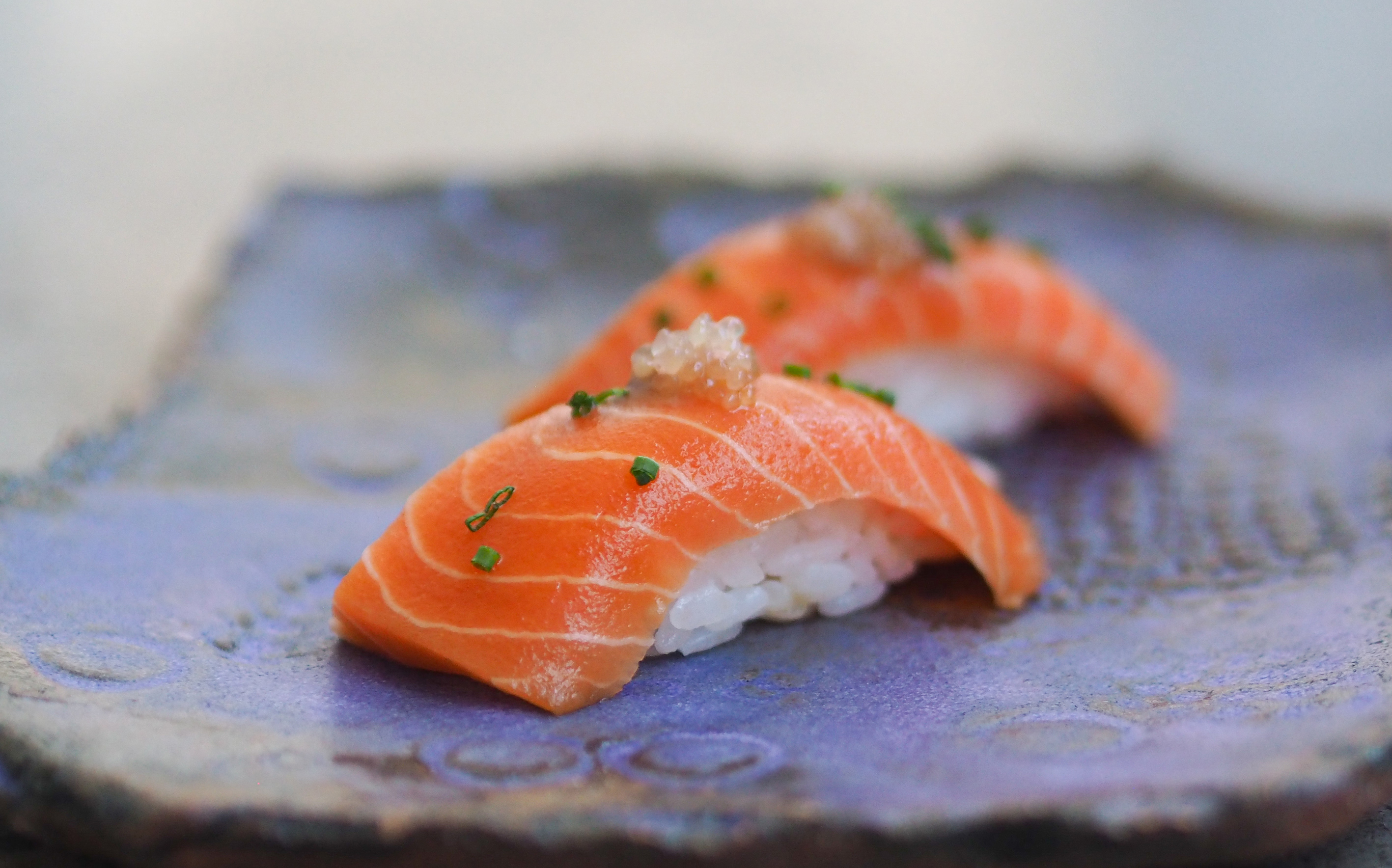 Seafood without sacrifice
Another solution to protect the oceans is cellular aquaculture, a way of growing real fish meat in a laboratory using a small number of cells. Several startups are making exciting inroads into this space. California-based Wildtype's pilot plant recently came online with a short-term capacity to produce approximately 50,000 pounds of fish per year through cellular aquaculture without the need to slaughter a single fish. At full capacity, the plant will be able to produce more than 200,000 pounds of raw seafood annually.
While regulatory approval for meat made this way is still pending in the United States, Wildtype is already looking to showcase its sushi-grade salmon in a first-of-its-kind sushi bar adjacent to its pilot plant. Once regulatory approval is granted, national seafood chain Pokeworks has committed to including Wildtype farmed fish on its menus.
In San Diego, startup BlueNalu is working on a similar mission to bring farmed fish to market without the need to spread the ocean. The startup recently raised $60 million in debt financing to fund the next stage of its commercialization, which includes construction of a 38,000-square-foot facility where it will produce premium mahi mahi and bluefin tuna that it plans to test with foodservice partners. pending regulatory approval.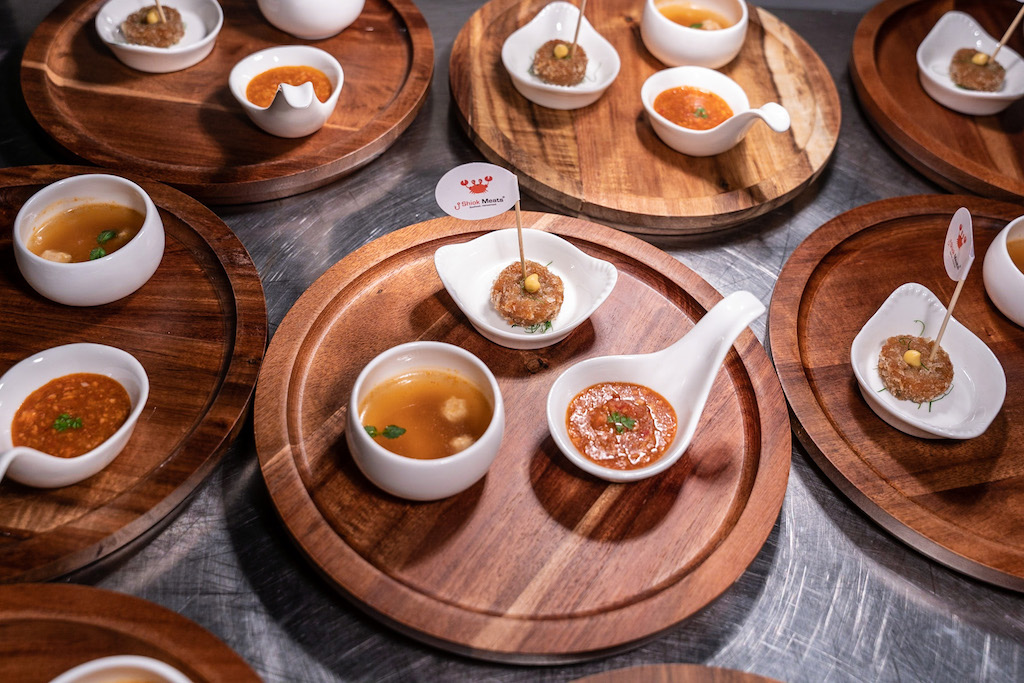 Singapore is currently the only place in the world to give cultured meat regulatory approval when it authorized the sale of chicken nuggets made by GOOD Meat (a California-based subsidiary of Eat Just) in 2020. Innovation in the food space Cellular aquaculture is exploding in Singapore, with women-led companies like Shiok Meats (which work with crustaceans like crab, lobster and more) leading the way.
To learn more about vegan seafood, read:
Trader Joe's is working on vegan seafood
Starbucks just added vegan seafood to its menu for the first time
Seafood companies without fish raise $116 million in the last six months
JUST LAUNCHED! Vote for your favorite vegan products at the 2022 VegNews Veggie Awards.
vote now
JUST LAUNCHED! Vote for your favorite vegan products at the 2022 VegNews Veggie Awards.
vote now