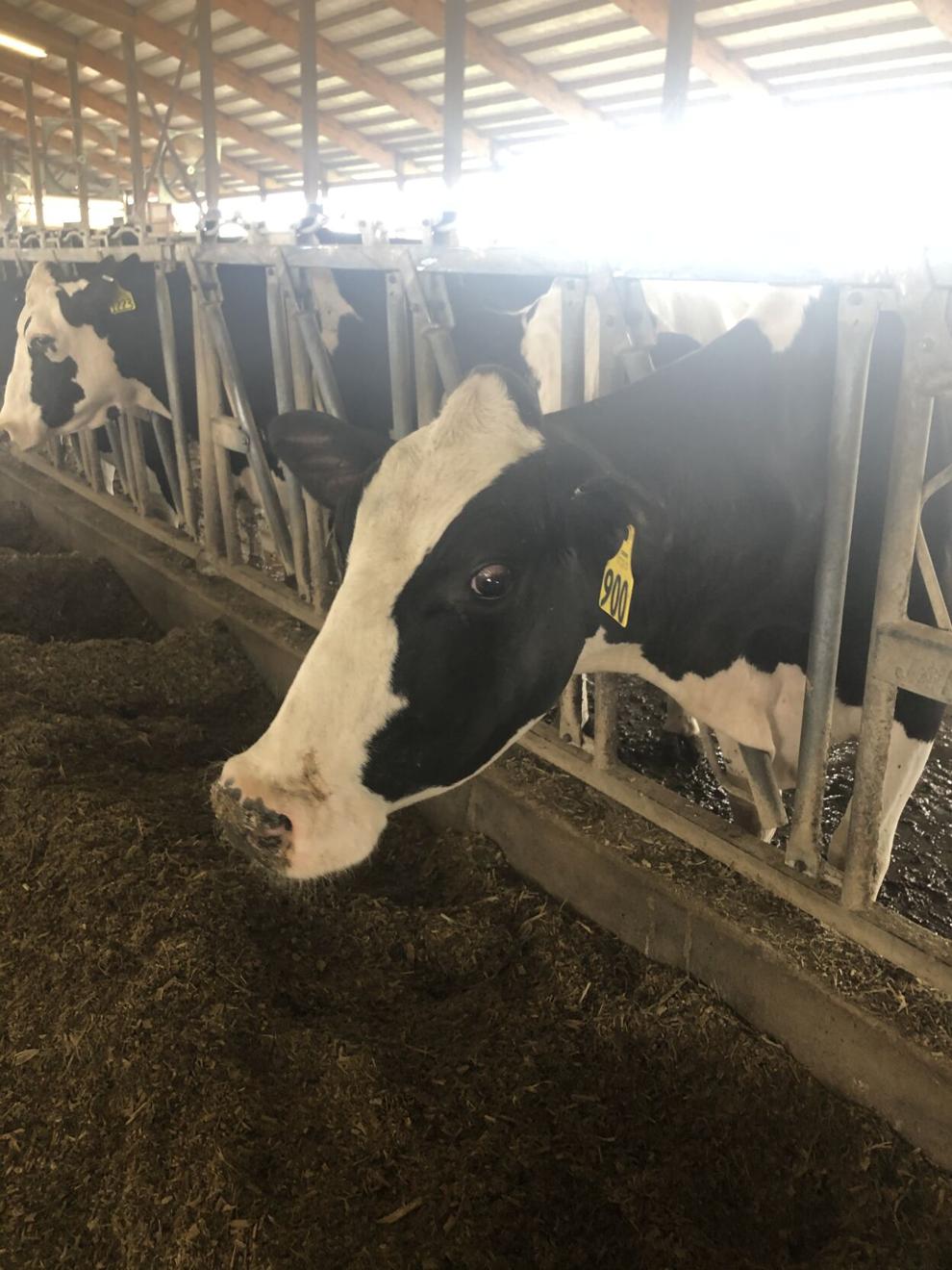 CADILLAC – While browsing grocery store aisles, consumers may have noticed an increase in the price of their favorite steaks and sausages. Yes, the cost of beef is on the rise and it could stay that way for a few more years.
Production slowed during the pandemic, causing supply to decline. Now, with supply still tight and demand high, it's taking a while to catch up. The main contributing factor is the natural cycle of meat, according to Dr. Daniel Buskirk, associate professor and meat extension specialist at Michigan State University.
"Meat producers, particularly calf producers, tend to go in and out of business. with some frequency, at least small producers can do that, "he said. "And what happens is that the price of cattle will go down and they will say that this is no longer fun and that they will go out of business, and when they do, of course the supply goes down and then the prices of cattle go up. And people say, wow, this looks like fun, am I going to go into business or I'm going to expand. "
Considering how long it takes to virtually go into business or expand, Buskirk said the "fairly predictable" cycle usually occurs every 10 years. Michigan is currently in the part of the cycle where supply is tight and fewer calves are being born, contributing to the increased cost.
To get a perspective on how the cost of beef has grown, Buskirk said consumers were spending on average about $ 6 per pound in 2014. Today, they are paying about $ 7.50 per pound, which, according to him, it's an increase of about 25%.
The lack of rain can also have a great impact on the level of supply versus demand.
"The drought in the west has been so severe that although livestock prices may go up, many of those farms and ranches will have a very hard time expanding, etc., because they just don't have the food resources to be able to do that," Buskirk said. .
If these trends continue, the price of beef may not stabilize for about two years, but Buskirk believes it could take up to four years.
For some, the obvious answer would be to skip beef for now, but Buskirk said this can hurt ranchers by leaving them out of the equation and hurt consumers by leaving out a crucial part of their diet. His recommendation to cut costs is to buy locally.
Apsey Farms Partner and Chief Marketing Officer Kyle Apsey said buying beef in bulk can be economical and environmentally friendly.
"So if you can buy half a meat or a quarter, or even an eighth, you generally save a lot more than if you bought just a pound of ground beef at the grocery store," he said. "You can make it cheaper by buying both in bulk and having the freezer space on hand or dividing it with the family."
People tend to prioritize tenderloins and ribs, Apsey said, but it's important to make use of every part of the cow to be profitable.
Consumers can also save just by having a good relationship with their local farmer. Farmers will often have a surplus of certain trimmings in their inventory and buying those items can be cheaper.
"For us at Apsey Farms, we do our best to always sell fresh produce for our customers, and after six months, we usually keep the produce for ourselves or donate it, so there are ways that sometimes we have lots of certain cuts that can "Don't move," Apsey said. "There are other ways to eat more economically by going directly to your farmer than buying at the supermarket."
By buying local produce, Apsey said the sacrifice the consumer is making is the convenience of going to the grocery store each week and buying a pound or two of ground beef. However, if they have the resources, Apsey said the trend after the pandemic has been that people want to "fill up their freezers more and have that peace of mind."
.